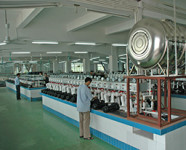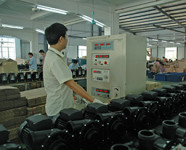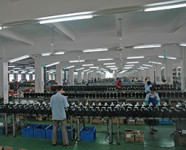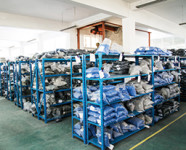 YOUR TOP CHOICE PARTNER OF WHIRLPOOL COMPONENTS IN CHINA
---
Proway Industry, founded in 2000, as one of the main manufacture to
provide Whirlpool Components Solutions, our products are sold to many
countries in global market, mainly are european countries market, mainly
are european countries, which have high quality request.
As Industry and trade company, we have cooperation base, supply many
range of products, have capacity of OEM production, our first OEM customer
let us make new design jets and parts for bathtub from Holland, and have
work with us more than 14 years until now.
We have rich experience of supplying more than 50~80% bathtub, shower room, spa Components to manufacturers,
can mostly meet your needs.
We attend the Canton fair every year and also many foreign fair, Convenient for customers to see the product.
Our aim 10%~20% buying from our parts, 100% satisfy and relax on our quality and service.
Our CEO Jonny has been in this field for 20 years with 15 years exporting experience and team management.
PRODUCT ADVANTAGE
---
1.Main products:Bathtub, SPA, Shower Room, Swimming Pool
2.Have hundreds of cooperation base in China, can mostly meet customers' different needs of components, we can also
provide complete set of components.
3.One Stop Solution of Whirlpool Components, you will get Quality, Service, Value and Relax.
4.Mould designs and OEM production is our long history! ODM products make us stand higher than others.
5.Have capacity of OEM production, our first OEM customer let us make new design jets and parts for bathtub from
Holland, and have work with us more than 12 years until now.
6.With many certificate of quality system, so the quality is guaranteed.
CUSTOMER COORPERATION AND CASE
---
1.The longest customer work with us more than 12years.
2.Most new customers becomes our stable customer.
3.Many customer increase 20~50% purchasing on our products every year.
4.Many customer send praise to our products and our service during the cooperation.
5.There is more than 400 global companies cooperating with us.
6.We attend the CANTON FAIR every year.
7.We care about the Delivery time, Packing and Loading.
8.95% of the Customer will place repeat order with us.
SERVICE
---
1.One of our advantage is that we have a higher quality service than our competitors.
2.Firstly, We accept O/A&LC max. 90days~120days, and offer credit for customers who is on growing basis.
3.Secondly, we have a quick response within 8 hours, think more for customers' benefits.
4.Thirdly, we have one stop solution, it will save your time and cost in ordering and importing.
5.Whatever help you need, let us solve for you! Whatever parts you want, let us find for you!
6.Fourthly, you only need to pay to one partner in china, save the payment charges, and easier in accountant.
7.Combining LCLs from different suppliers to one FCL, save the container freight, one BL and one sets of documents,
one stop purchasing and consulting working not only as one supplier, but also your partner.
8.We give the golden service to every customer, your satisfaction is our goal.

LOCATION
---
1.Proway locates in Hangzhou, which is one of the most beautiful cities in China, near the West Lake and the Wetland Park.
2.The transportation is very convenient, only take 1 hour by car to go to Shanghai center, 3 hour to Pudong airport and 2 hours to Ningbo.
3.There is one airport in Xiaoshan, Hangzhou, can take flight there to HONGKONG, AMSTERDAM, KATAR, BANGKOK, SINGAPORE, KOREA and JAPAN.
4.Our transportation and package are conformed to the International export standard, the quality of the transportation
section is guaranteed, and the commodity will send to you completely.
---