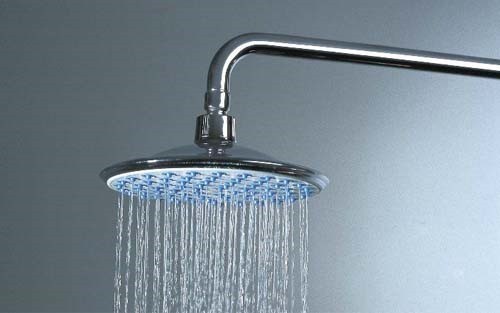 The rules of the circular shower, enjoy nature pleasant rain
Classic round shower was originally a common shape, through continuous improvement designer, today's new products are more humane, to change the function and appearance are amazing. Widened body spray face increased coverage area, bring a touch of color appearance vitality.Shower flow can be adjusted, strong currents to stimulate acupuncture points to achieve the effect of refreshing, soft rain water will bring fresh style summer experience.
1. simple shape individuality
Classic styling shower, simple design and fresh, without any superfluous decoration. Metal surface can withstand temperof time. Even a small space can also make you feel bathing fun. Made of glass partitions, you can fully reflect the romantic atmosphere, but also expand the sense of space.
2. thermostatic shower comfort first
Hot and cold water bath, when fear,thermostatic showers solve this problem. Just adjust the temperature in thefirst, will be able to continue. In this small space with a shower rod combines two circular shower, to bring you complete comfort.
3. To facilitate the design of free lift
Connections shower and shower rod with a movable device, you can freely adjust the height when in use. Small space choose the best time to shower up and down in point effort fittings, shower rod with soap dish, soft shelving and other small things, more convenient to use.Wall height not forget to install shutters, while enjoying privacy, together with the introduction of the green and the sun come out.
4. The tub edge space-saving design
The combined shower and bath, a space will have two uses. Leisurely bath and shower can while enjoying the fun, not only a great extent to save space, but also eliminates the need for complicated cable,the entire space looks neat and fresh.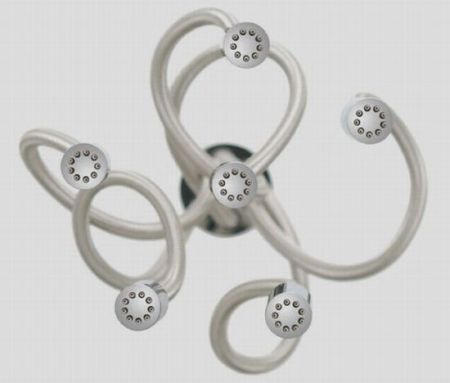 Changing shape shower, bath multi functional experience
Showers also reformed, in addition to the conventional design, with a unique square, straight, even streamlined, not only stylish style, water way too colorful. A shower water can have a variety of ways, powerful jet of water and continuous small stroking formula, can easily convert between a show of hands.
1. The effect of changes in the water Rain dance
Square shower water volume at the top, can completely relieve physical fatigue. Configuration also has a square designelements hand shower, water effects increase. Unique device can easily complete water mode.
2. The combination of a variety of sensory effects
Clean lines, the appearance of fine fashion bath board is a family favorite. A plurality of nozzle configuration changes and water ways but also to bathe become full of fun. Lightweight handheld shower allows the body to get the full range of clean, to bathe plate fixed to supplement.
3. White installation art bath
All parts are plated shower white, increase the artistic effect of bathing space. Wooden lattice screen with easily separated from the shower and bath, only increasing the natural flavor, but also play a role in dividing space.
4. Linear water bath game
In addition to cleaning, bathing can also bring relaxed and happy. Lightweight handheld shower head convenient pick,giving the straight lines of the water way to bring a new experience. If the design is clever, with trees running water as background, bath will become more fun.