Cleaning and maintenance Jacuzzi
Share
Issue Time

2015-08-31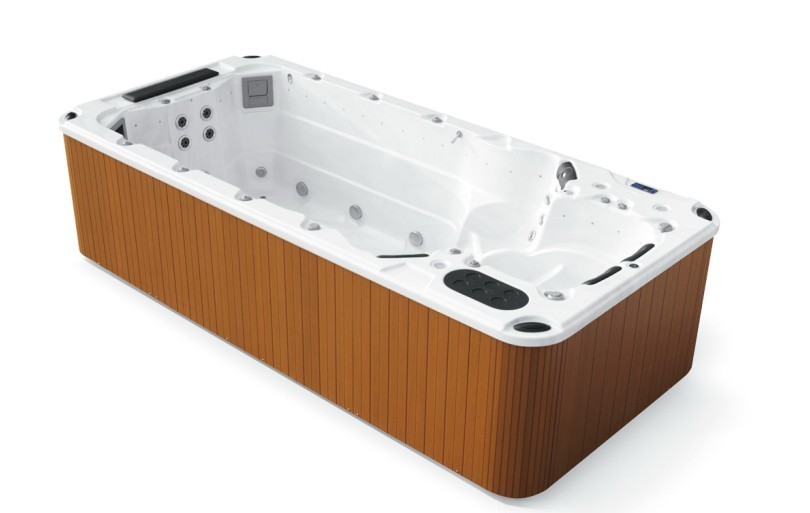 1, daily cleaning jacuzzi generally available liquid detergent and soft cloth can not wash or chlorine-containing one component cleaning. Disinfection, disabled formic acid and formaldehyde-containing disinfectants.
2, the proposed use can be mixed with water granular detergent to clean the jacuzzi, avoid the use of cleaners for tile or enamel surfaces.
3. Do not place containers containing liquid detergent into the bathtub surface for a long time, do not use sprays or concentrate or other similar cleaning supplies.
4, please do not let the nail polish, norepinephrine water, dry liquid cleaners, acetone, paint removers or other solvents exposed to acrylic surface.
5, corrosive cleaning agents remain in the acrylic surface can cause damage, note thoroughly cleaned after each use acrylic surface, do not let the cleaning agent into the circulatory system.
Maintenance Jacuzzi
1, if the bathtub surface scratches, just use 2000 # Shuimo sandpaper polished, then coated with toothpaste, polish with a soft cloth can clean as new.
2, the scale of the available surface of the bath containing a light acidic detergents, such as lemon juice, vinegar and fever after a soft cloth.
3, the hydraulic friction device for cleaning 40 degrees Celsius hot water to fill the tub, 2 grams per liter dosed detergent, start hydro-massage for about five minutes, stop the pump drain, then fill with cold water, start hydro-massage for about 3 minutes, stop the pump after drainage and clean the bathtub.
4, the cylinder surface dirt, use a wet towel to wipe, this process can be repeated three times, you can clean as new.
5. Do not use a rough surface and utensils, clean the cylinder surface containing chemical solvents or particles.
6 Do not use hard objects, the blade is carved bathtub tap surface while should not be taken to make the system more than 70 cigarettes or a heat source contacting surface of the bath.
7, after the bath after use, should be drained of water and disconnect the power.
8, when the backwater and nozzles if clogged hair and other debris can be unscrewed for cleaning.
9, gold, chrome parts does not require frequent cleaning.