Select versatile water-saving faucet is more in line with modern standards of living
Share
Issue Time

2015-09-15
Summary
Taps the road of development and professional
Home improvement during practice, and indeed has a lot of skill, not only decorative quality standards
as well as save money skills.Many people have been specialized statistics, such as where the program
could be considered to save money and where money can not be considered, the better the better. This
is a life experience to bring people a choice. The fact that indeed is the case, can pursue more high-end
perfect design, but also to do with the actual needs of the most realistic and beautiful at the same time
have a good durability. Faucet is not one of the most economical places.
Bathroom and kitchen with faucet place, but water-related role, also focused on the quality
and characteristics of the actual design, choose the latest water saving faucet is the most fashionable
choice, but also the most practical choice.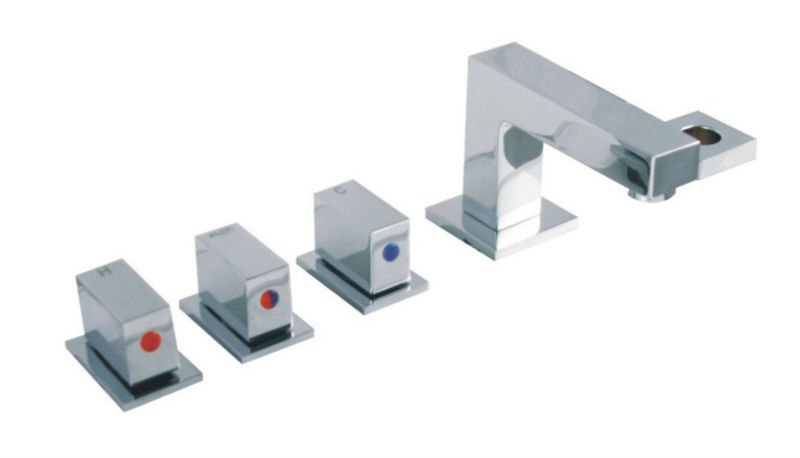 Faucet not plan to save money, first of all because it is the higher frequency of use, you must choose the best products to ensure that no regular repair, so as not to affect the use of real life, the other is the focus of the tap water is life, must reflect more professional quality, in order to achieve better use of standards, water conservation is also an important part of the new multi-function products, combined with the actual targeted selection, obvious characteristics of the product itself, and water conservation standards requirements are higher, not only the family needs to save more , but from the energy conservation of the environment, it is also an important need.
Take the professional development of the road, sanitary products, faucets increasingly sophisticated design, where versatile design itself, there is a strong professional characteristics, and adapt to the needs of modern living standards improve. Chic styling, compact design, there is a super multi-function rolled into one, convenient and efficient water-saving is very good.