Materials and process needed to make Spa Cover
Share
From

Hydrorelax
publisher

David
Issue Time

2022/10/19
Summary
Hangzhou Proway is a company specializing in whirlpool components for SPA、Bathtub and Showerroom since 2000. The main customers are mostly factories or spare parts wholesalers in the water massage or hydromassage wellness equipments.
1. The Components of The Spa Cover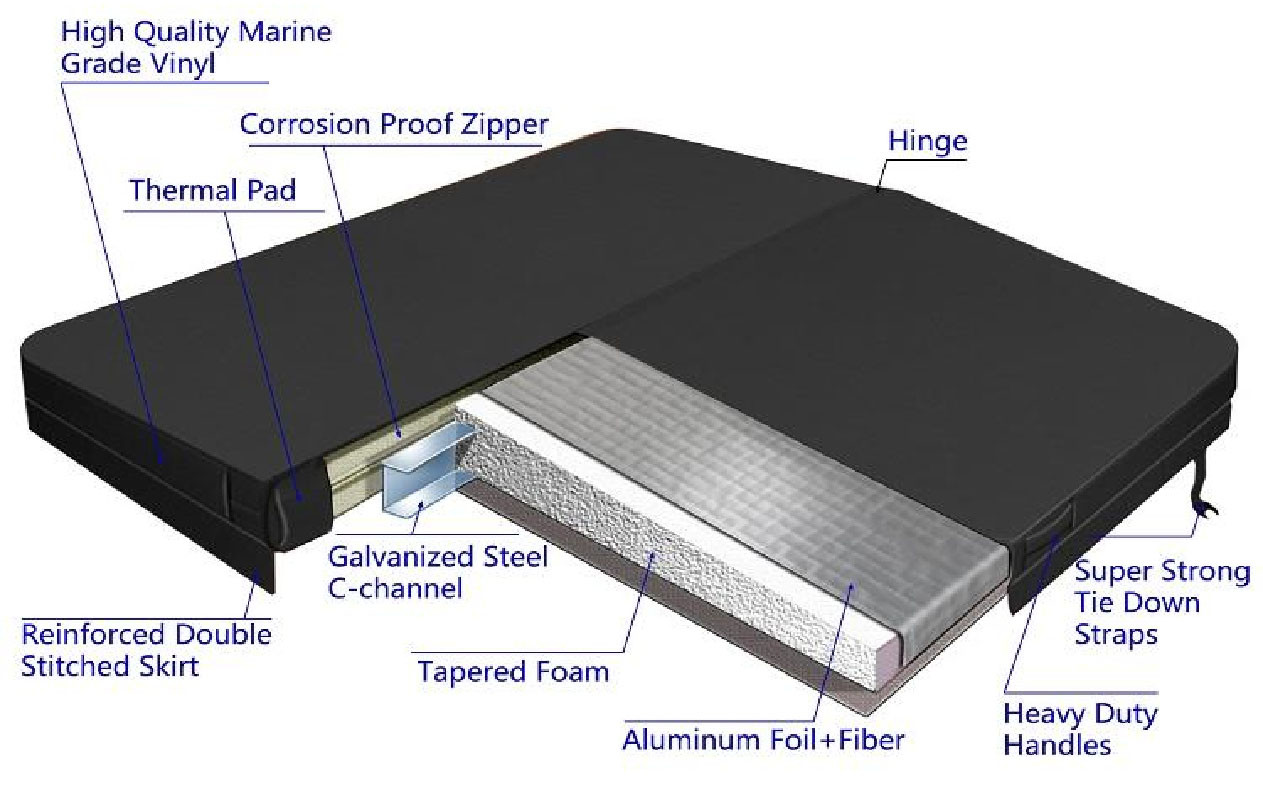 · High Strength Tapered Foam-For Insulation Core
· Aluminum Foil+Fiber-Acts on The Water Resistance and Sealing of The Foam
· Galvanized Steel C-channel-Adds Strength To The Spa Cover
· High Quality Marine Grade Vinyl-UV protection and corrosion protection
· Reinforced Double Stitched Skirt
· Heavy Duty Handles-Easily portable
· Made in China since 1999
2. The Size, Shape And Color Of The Spa Cover Can Be Customized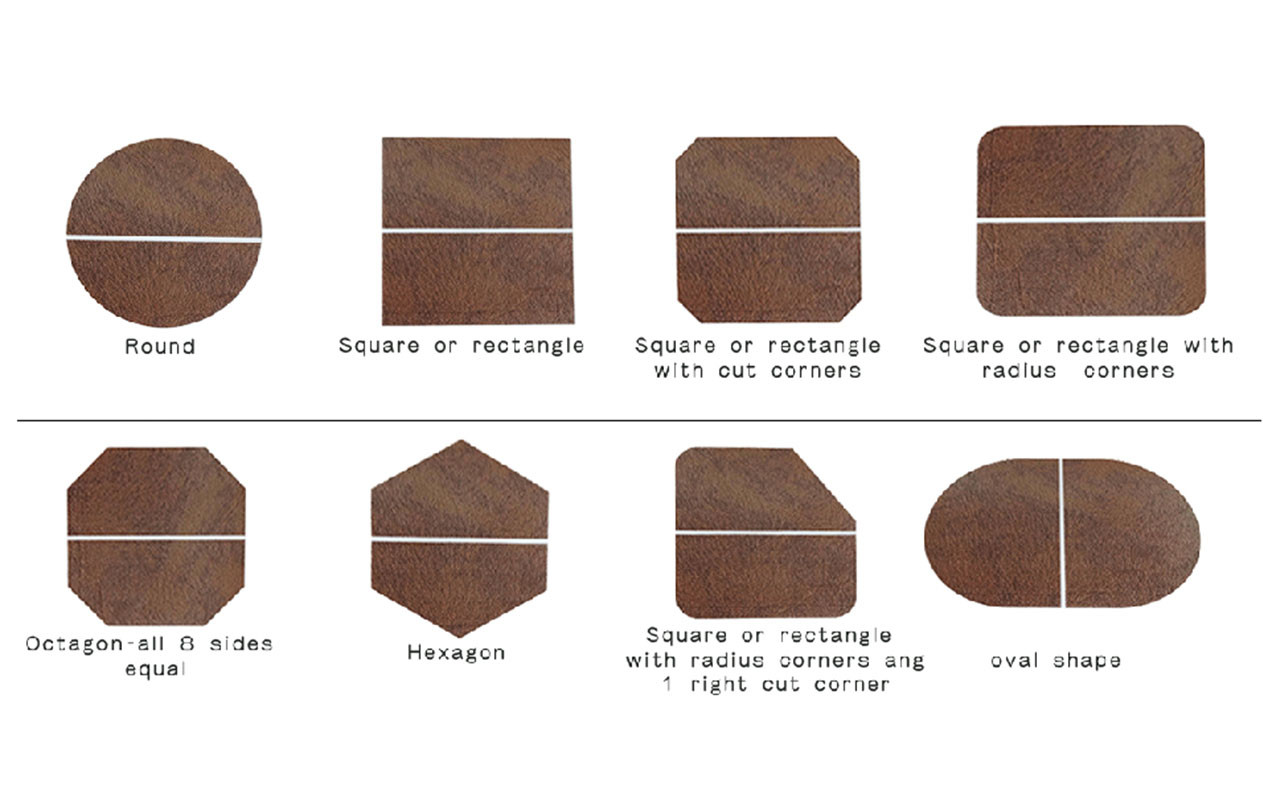 The conventional thickness of Spa Cover

100*60MM, 120*80MM, 150*100MM, Spa Cover is high in the middle and low on both sides to form a sloping surface that can effectively prevent water accumulation on the product surface.
Flexible and versatile production modeling: according to the customer to customize the shape of the map to sample.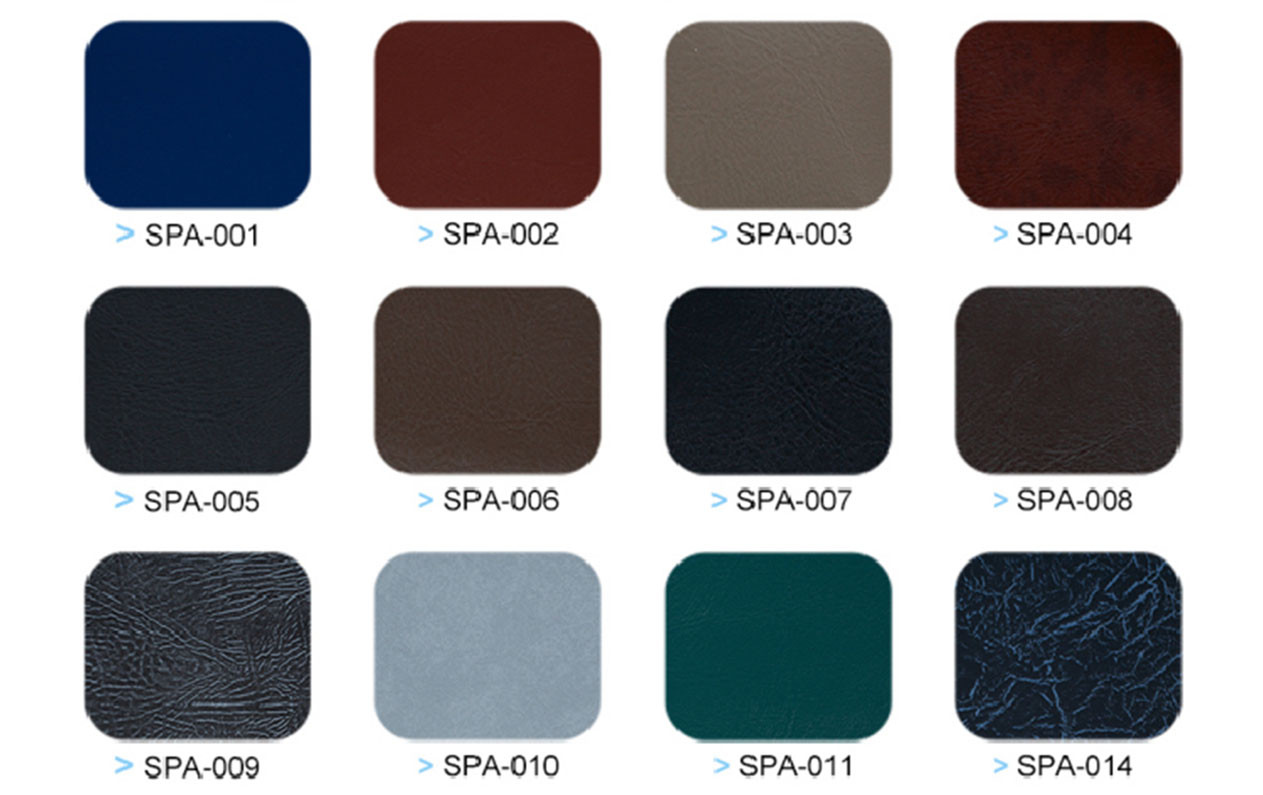 Color selection
More than 10 kinds of colors are always available on the outer surface of the product: specific reference to the color sample in kind, but also according to the customer's incoming material to sample custom-made.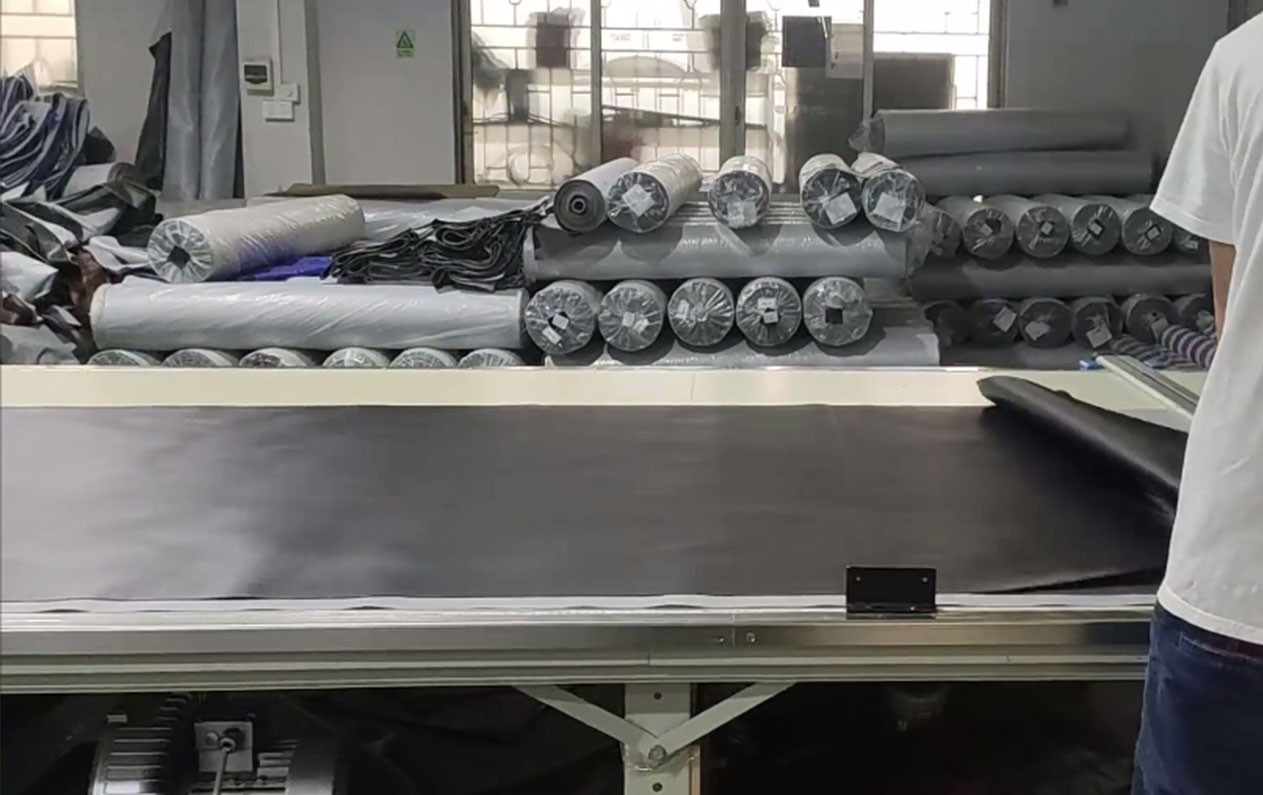 Professional customized high-grade artificial leather
The surface layer of the Spa cover is made of special customized high grade PVC artificial leather with waterproof performance.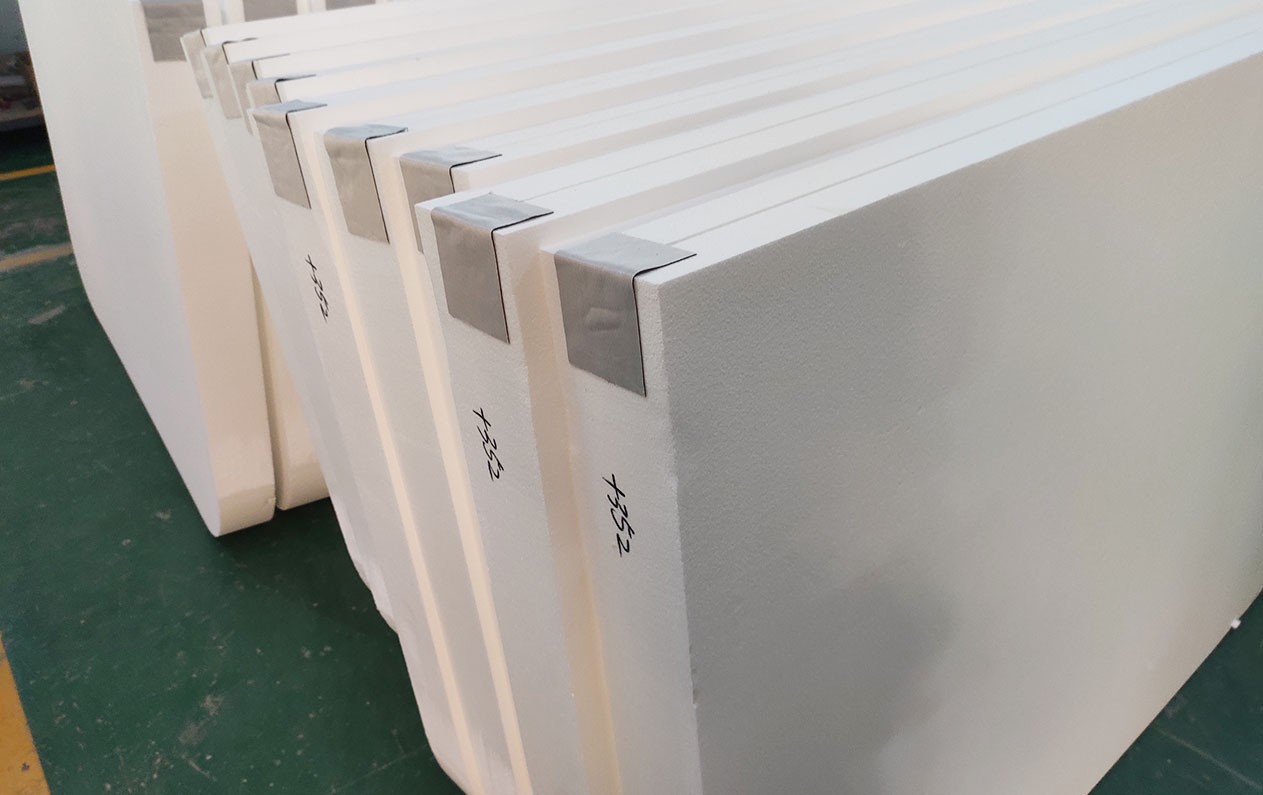 High-density foam filling
25KG/CBM and 30KG/CBM are always available; at the same time, the foam adopts PVC film as the outer wrapping of hot-pressure sealing shrinkage treatment, the surface is smooth and smooth, and can effectively control the water vapor intrusion into the foam so that the product can keep lasting and light without deformation.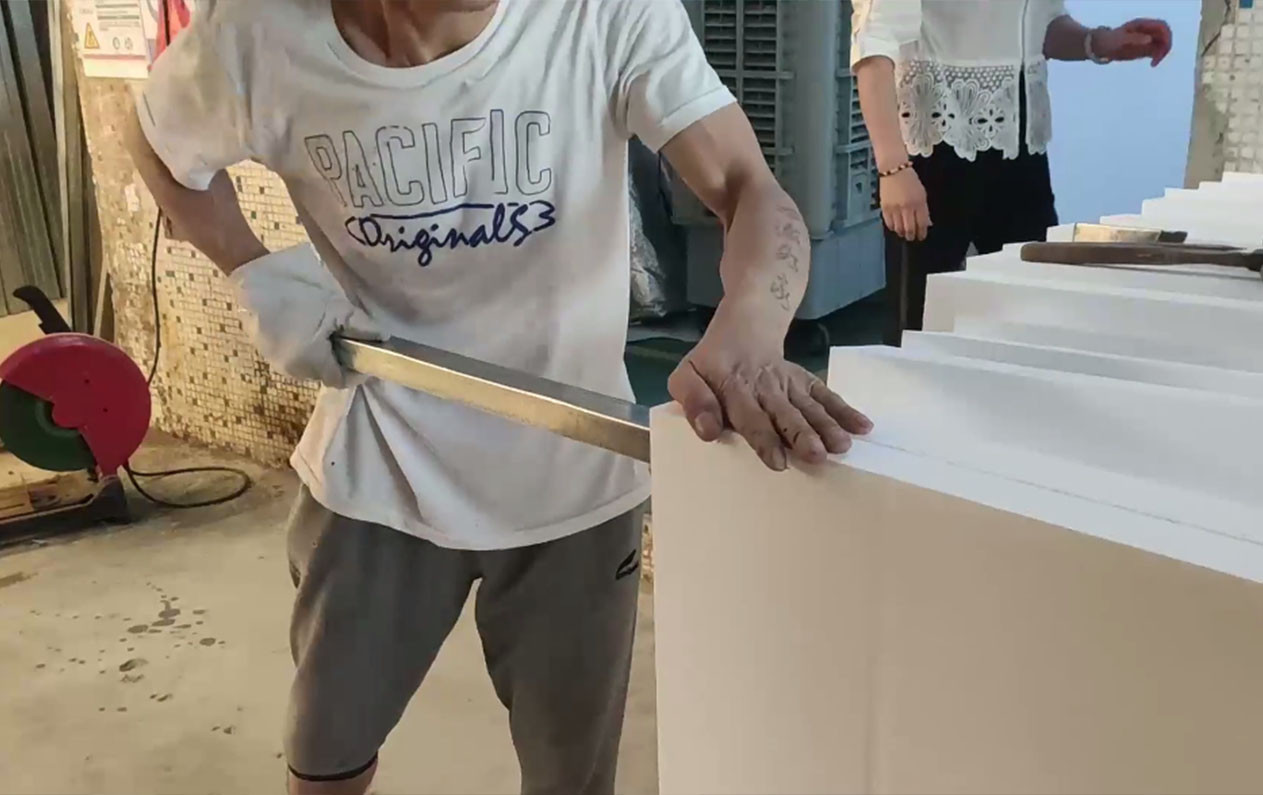 Profile reinforcement
Lightweight, high-strength profile support reinforcement, effectively ensuring the compressive strength of the product in the process of use.
4. Details of The Spa Cover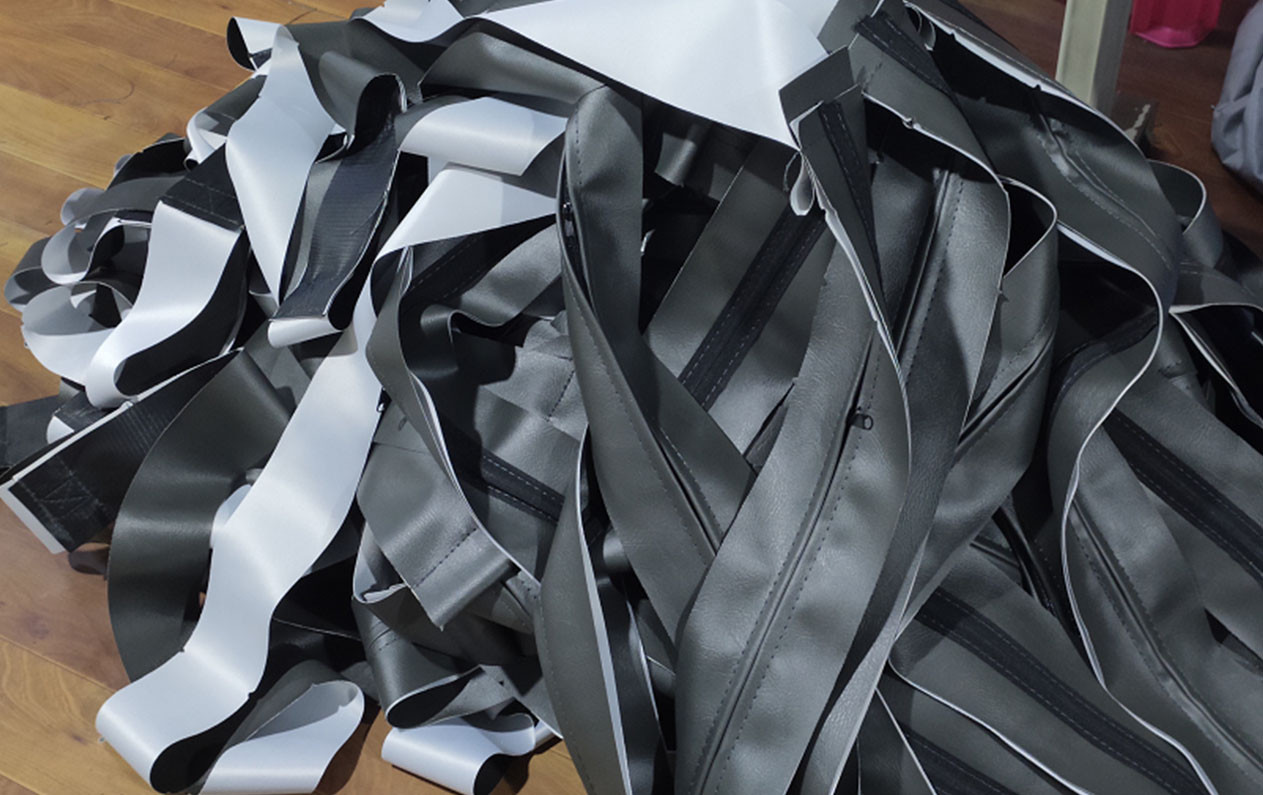 Moisture-proof nylon zipper
Super conventional zipper is durable and moisture-proof and eliminates the worry of bursting.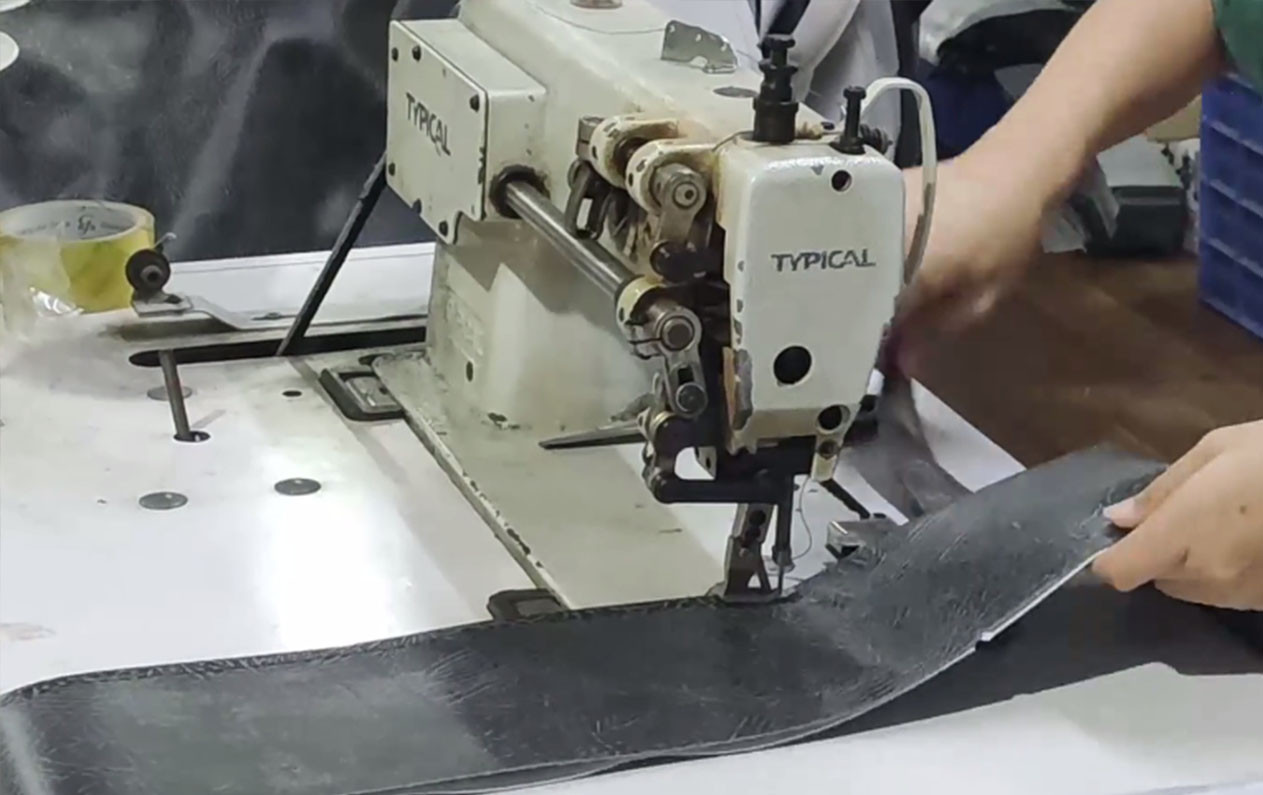 Extra-long protective skirt
Extra-long skirt and high-quality production, to ensure that the product and the Spa can be closely combined, effectively preventing dirt, dust, wind, and other environmental pollutants into the Spa.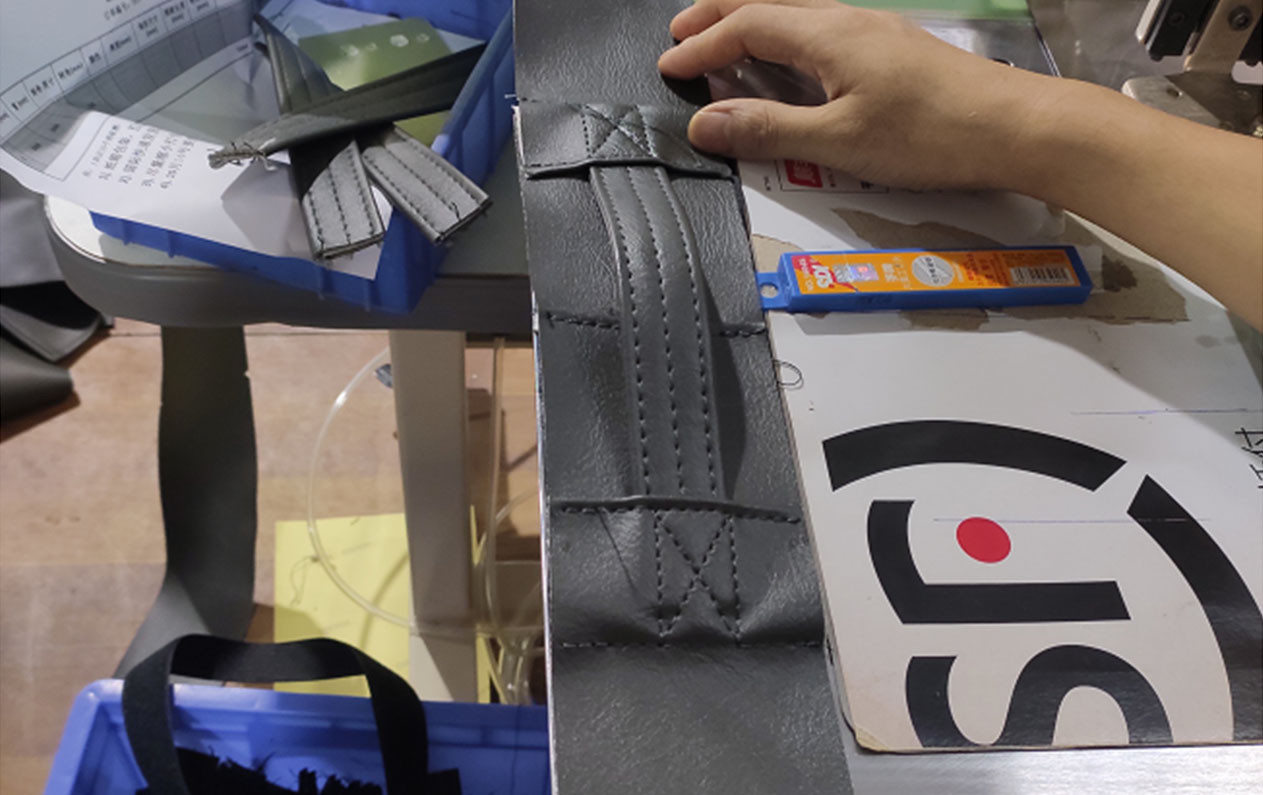 Spa cover carrying handle
The carrying handle is firm. According to the customer's use habits can be made 2 or 4 handles.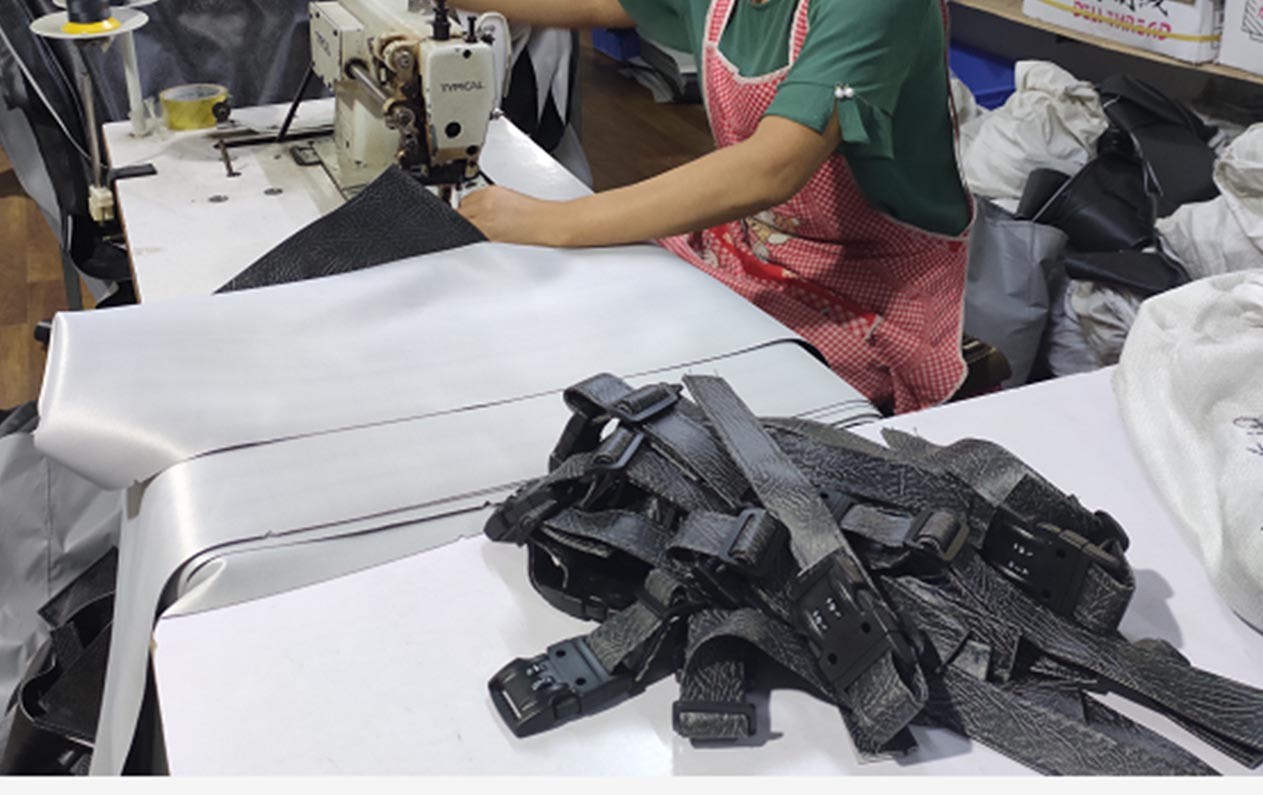 Preventing safety child lock
The corner of the product is equipped with 4 or 8 latches to prevent the safety performance of children, the latches are always available in 1 inch key latches and 1.5 inch code latches to make users safer and more secure.